Batteries are a tricky topic, as there is so much information out there that is very conflicting, especially in terms of risk and usage.
nothing written here is any type of "advice"
The list below is sorted by Personal Preference (experience, handeling and affordability)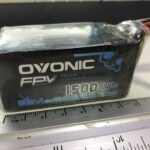 as of now, the Ovonic Blue and Green LiPo Packs are by far the best!
The one on the photo here has over 120 charging cycles, has no Voltage sag, doesn't lose charge, or is puffy at all,
it's just like new, (just more dirty) which gives a clear indication of the production quality and longevity.
I Personally do prefer them even over Tatuu or GNB brands.
Ovonic also has the balance lead coming out the same side as the Power cable, this prevents the balance lead to get caught in the Propellers or cause imbalance.
---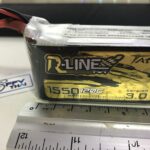 Pricy but top of the class!
The V3 of the r-line series is compact and strong (just like the Ovonic) but they are usually more expensive.
They also have the Balance Lead come out the same side preventing choppy flights or broken connectors.
this is the main point as if not you need to secure the balance lead with a rubber or put them under the battery strap, which is just annoying.
R-Line are widely used and well known in the scene, making them widely available, generally, those batteries are quite expensive,
so destroying them in a crash can be painful 😉
---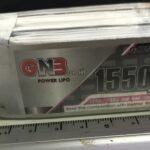 GNB is a well-known Top Brand.
They do perform as advertised, not the cheapest ones as well. the packaging is more "basic" but that does mean very little.
they are however not exactly strong when it comes to crashing, so the "money well spend" could be down the drain quickly, i myself killed 2 of them already (one at the first flight) [Picture]
Pricy but the top of tier!
(i just do not exactly love them, but that is just personal and has nothing to do with performance or price)
---
ZOP-Power / Eachine Wizard [311THB/Wh]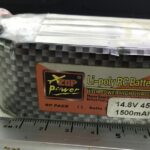 Cheap Alternative to destroy 😉
they also rebranded for Eachine (not sure that does mean anything)
If you are flying in Bando's or other places where it is likely you do hit HARD Surfaces or sharp corners,
these batteries are the to-go ones, they are not as good as the ones mentioned above, but they work okay, are well manufactured, and CHEAP!
The Battery on the picture is about 6 months old, has countless crashes, and about 80 charge cycles behind it,
you can clearly see the bending of the materials from impacts. no puffing visible holds the charge like new.
the C-rating is probably not really true, so make sure you get the ones with the highest one.
---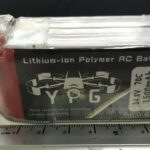 another Cheap Alternative to destroy 😉
those are really trash batteries, they do deliver as promised, not very good in holding charge, and have some Voltage Sag [here is an example of how this can end up]
but that isn't exactly a bad thing, since we are aware of this pre-purchase, they are light Cheap and deliver as promised.
I would just not really trust the C-Rating, but if you can get them cheap, they perfect to test things, especially if you are a beginner, and not really focus on battery voltage and Ampere delivery.
it's a good pack to start the hobby with, as the price is low, so misuse, will not hurt the wallet very much.
---
Mania-X [600THB/Wh]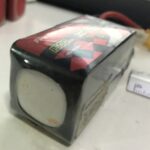 Just DON'T!
they are Expensive, try to mimic the Ovonic brand, deliver nothing!
the Battery on the picture has 11 (eleven) charging cycles, never flown below 3.7 Volts/Cell.
it looks like it's pregnant already, i have 2 of them (got a replacement from the seller) the other one looks just the same.
doesn't hold the charge well, massive Sagg of voltage in flight, (it does deliver the C-Rating, but only once and then you have to deal with massive Sag.
plus those batteries are really expensive. so just ignore them if you see them somewhere, they just look fancy but do not deliver.
---
I will add some more brands here in the future, and add an additional post about charging, use and handling later.